Recently our friends Tamara and Doug Cannafax got married and invited us to the wedding the night before. Since we didn't have any gifts to give them at the wedding I decided I'd make them a piece of art. 
The first time we met Tam and Doug the had just reunited with their beagle, Randal, and it was obvious that they love him as much as he loves them. With that in mind I decided to illustrate and watercolor him. 
After I snapped a bunch of pictures of Randal (the day I watched
"Clerks"
for the first time) at the Cannafax household I started with a round of sketches. After a bunch of trial and error I had his proportions worked out and stylized. 
Since I also planned on watercoloring Randal in the end I needed some practice with paints. This gave me a good excuse to practice drawing him over and over again so I'd have practice pieces to paint. The coleus leaves on the page are from a previous painting night with my friend Kathy Conarro.
Once I was ready to start on the final piece I started but doing a sort of grid frameing to help ensure proper proportion. 
After his body was on the page I put down a series of baselines to help center and frame the lettering.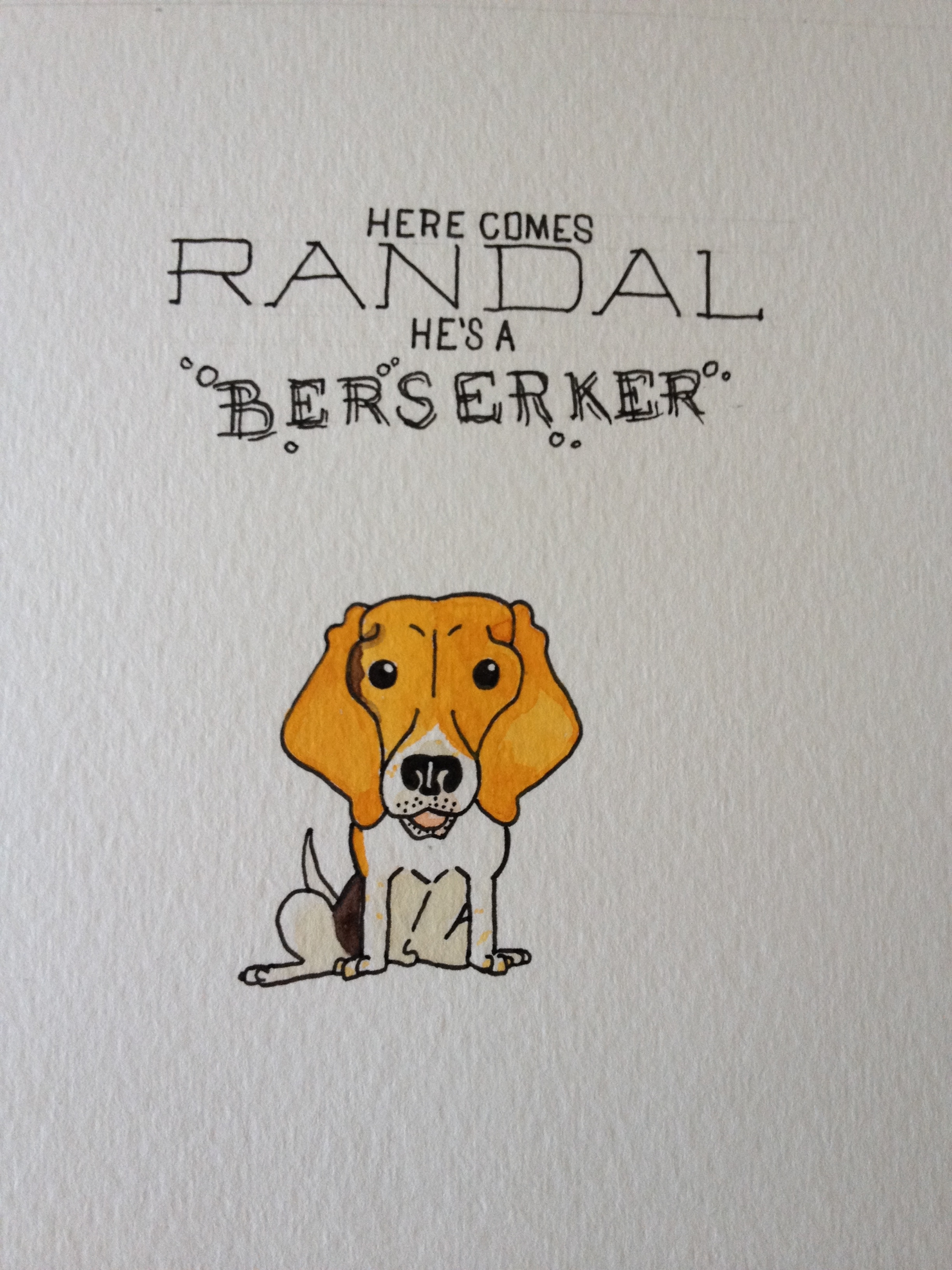 Here's the completed piece in all of his Randal-esque glory. I'm pleased with the way this turned out and I plan on doing a series with all of my friend's dogs illustrated in this manner. 
I had to do two final pieces since I blanked at the last second and screwed up the word Berserker. I ended up giving them both pieces just because.