My dad in Chicago owns two Miniature Schnauzers, Gus and Princess. They were really fun to draw because of their puffy eyebrows and mustaches.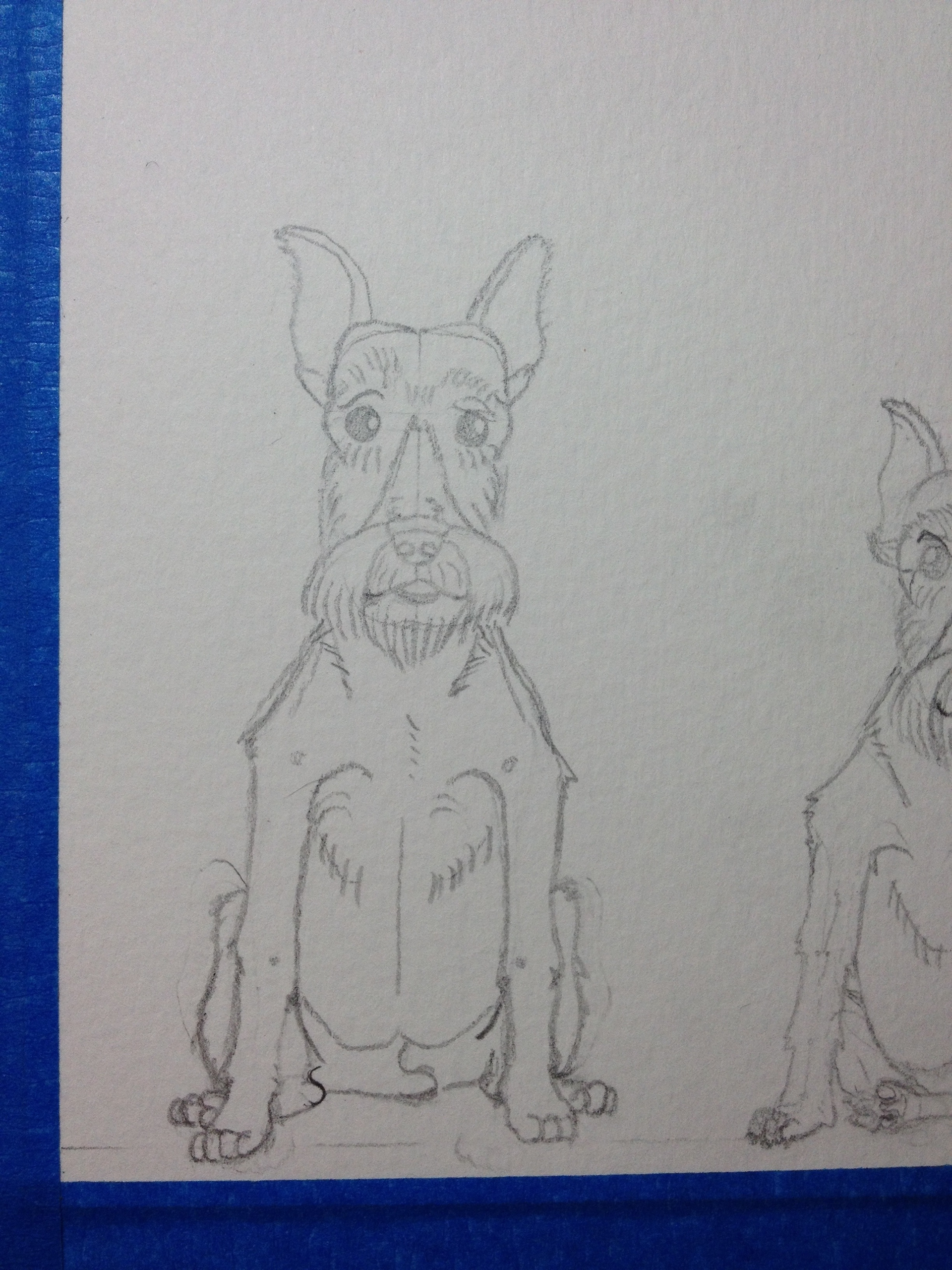 I decided to draw them at Millenium Park in front of The Bean since it's one of my favorite places to visit in Chicago. Kanye West even shot part of his music video for
"Homecoming"
there. 
Gus tends to look a little more sly than Princess does. He also stands bit taller than her which might mean that he's got some Standard Schnauzer in him. 
Princess has a noticeable smirk when you look at her. 
This piece wrapped up my Christmas batch for 2013 which means I'm taking orders again for custom illustrations.